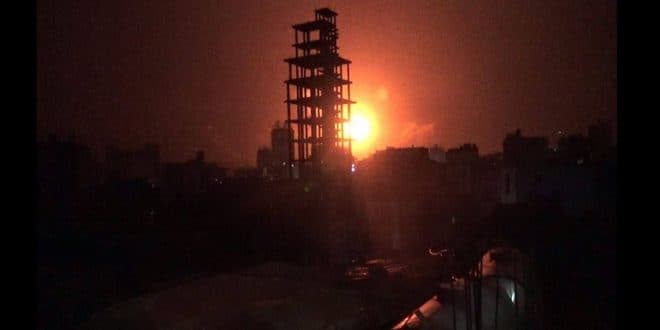 Saudi-led  aggression coalition warplanes launched a series of airstrikes on the capital Sana'a on Tuesday morning, a security official said ..
According to the official , the aggression aircraft conducted three airstrike on Ala'anab residential neighborhood in the capital, causing damages to public and private property
The official explained that the airstrikes on the east of the so-called German Hospital, in the north of the Sateen Street, lead to the burning of a plastic basket factory belonging to a Syrian citizen.
He strongly condemned the Saudi-led aggression attacks on the residential neighborhoods in sana'a .
On Monday, The aggression warplanes launched  30 airstrikes  on the distriucts of al-Jubah and Sirwah  in Marib province