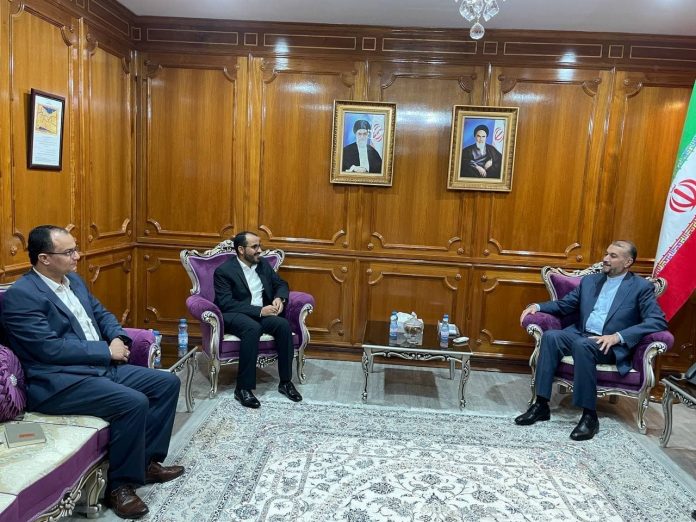 The head of the National Delegation, Mohammad Abdulsalam, met with Iranian Foreign Minister Hossein Amir Abdollahian in the Omani capital, Muscat.
في أول لقاء منذ تعيينه مع وزير الخارجية الايرانية / امير عبداللهيان ناقشنا خلال اللقاء التصعيد العسكري على اليمن والوضع الانساني والسياسي والشأن الاقليمي والدولي ومآلاته على المنطقة والاقليم . pic.twitter.com/tnQi46y5Zg

— محمد عبدالسلام (@abdusalamsalah) January 10, 2022
During the meeting, they discussed the military escalation against Yemen by US-Saudi Aggression, the humanitarian and political situation, regional, international affairs, and the state of the region.