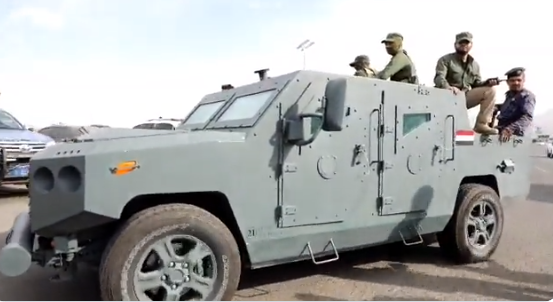 Mohammed Ali al-Houthi, member of the Supreme Political Council in Sana'a, has announced the unveiling of a new armoured vehicle that has just been joined to the country's military industry.
Mohammed Al- Houthi posted a video on his Twitter account showing himself driving the vehicle.
"Look at the Yemeni armoured vehicles," al-Houthi tweeted.
شاهد
المدرعات اليمنية pic.twitter.com/Uk46F0LQj2

— محمد علي الحوثي (@Moh_Alhouthi) April 18, 2022
According to the Yemeni Ministry of Defence in Sana'a, the vehicles were entirely produced by the country's domestic interview.