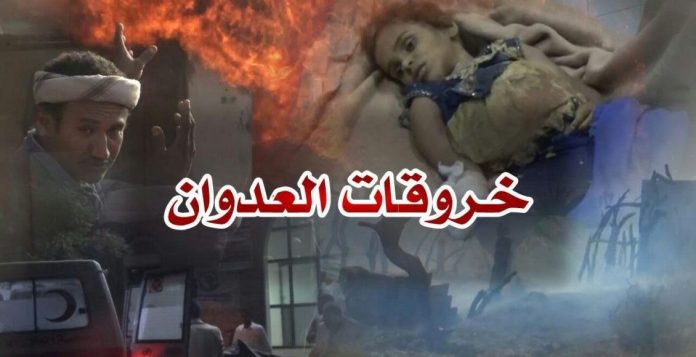 The Saudi-led aggression forces have continued to breach the UN-sponsored Sweden Agreement on Hodeida province for the past 24 hours, recording 61 times.
Nearly 6 spy planes flew over the areas of Hays and Maqbana, said an official in the operation room to monitor the aggression's violations.
He added that the aggression forces carried out 13 artillery attacks and fired 48 live bullets.
Additionally, the violations included an attempt by the coalition forces to infiltrate towards Hays and the creation of combat fortifications in Maqbana area.