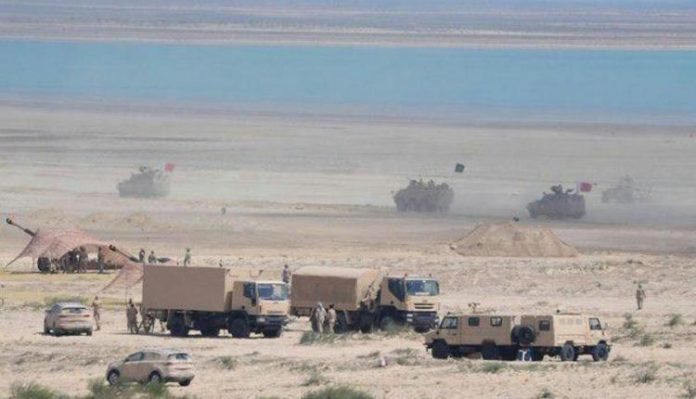 large Saudi forces arrived in Al-Mahra Governorate, eastern Yemen.
Sources said that Saudi military reinforcements, including vehicles and soldiers, arrived in the city of Al-Ghaydah, the center of the governorate.
They added that the arriving forces will implement a deployment in the military sites they withdrew from last December.
Saudi Arabia flooded Al-Mahra Governorate with military sites and camps, including Al-Ghaydah International Airport, amid widespread popular rejection of any presence of its forces in the governorate, in an attempt by Riyadh to extend a pipeline to transport crude oil from Najran to the port of Nishtun, as part of its goals to wage war on Yemen for the eighth year in a row.