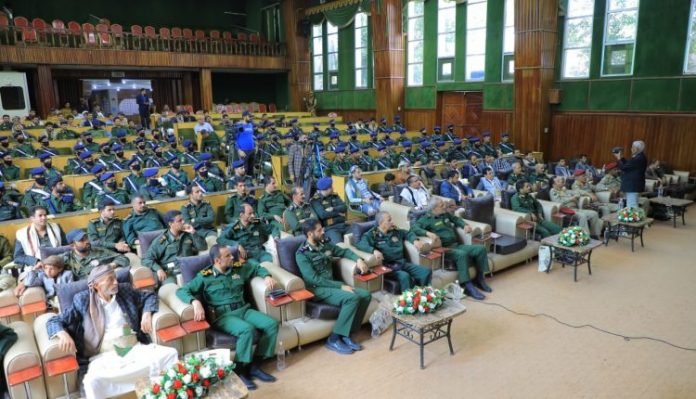 The Police Training School in Sana'a celebrated on Monday the graduation of the "second batch of office managers and the second in the field of investigations and information" from employees of the Interior Ministry and security departments in Sana'a, Ibb and Marib provinces.
At the ceremony, the director of the police school, Brigadier Abdulmajid Sater, called on the graduates, to keep in mind relentless pursuit to support the security and stability of Yemen and the tranquility of its people.
Sater pointed out the importance of security work in the service of society, confirming the keenness of the revolutionary and political leadership and the leadership of the Ministry of Interior to develop security work.