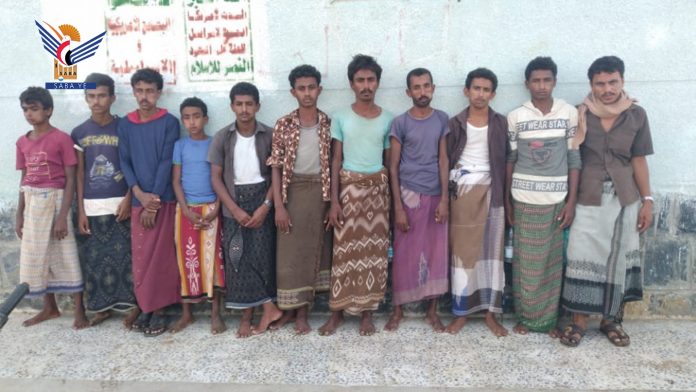 A group of fishermen arrived to Hodeidah Governorate, western Yemen, after being kidnapped by the Saudi-led coalition, in a new violation confirming that targeting Yemeni fishermen is a common goal for both the coalition and Eritrea.
Sources said that 23 fishermen arrived at Al-Lahia Fish Center in Hodeidah Governorate after being kidnapped by a force loyal to the coalition last week while they were fishing near Ardin Island in Hajjah Governorate, and they were taken to Al-Tarfa Island.
The sources added that the fishermen were tortured during their imprisonment and their boats and fishing equipment were confiscated.
The sources noted that fishermen are threatened with death if they return to fish in Yemeni territorial waters.