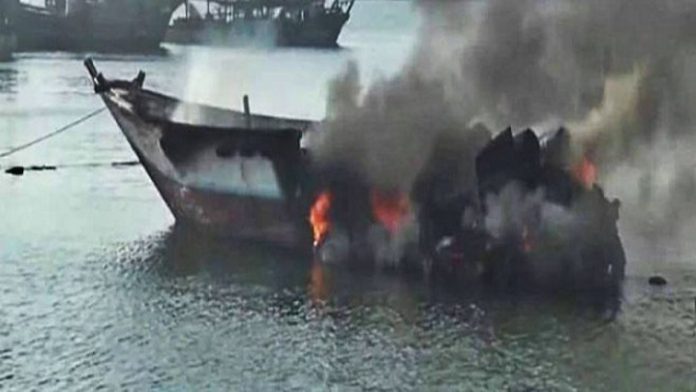 Official statistics revealed that more than 484 Yemeni fishermen were killed and wounded as a result of the air raids of the US-Saudi-Emirati aggression and the traitorous hypocrites during the past eight years.
The statistics issued by the Ministry of Fisheries and the General Authority for Fisheries stated in a press conference about the crimes and violations that Yemeni fishermen were subjected to by the occupation coalition and its militias.
The statistics stated that the total violations that Yemeni fishermen were subjected to in the Red Sea amounted to 577 violations, including 53 fishing areas and headquarters were bombed, 2054 cases of kidnapping of fishermen at sea were also recorded.
The statistics confirmed that the total losses incurred by the fisheries sector in Yemen since the start of the aggression on Yemen amounted to 12 billion and 649 million dollars.
In a statement, the ministry held the forces of aggression and the traitorous hypocrites fully responsible for all the consequences resulting from the continuous violations against fishermen and fish landing centers, and the repercussions of targeting the international and regional maritime security system.
The ministry called on the free people of the world and advocates of human rights to look into human principles and values in dealing with the issue of Yemeni fishermen and to deal seriously with their grievances and their usurped rights.