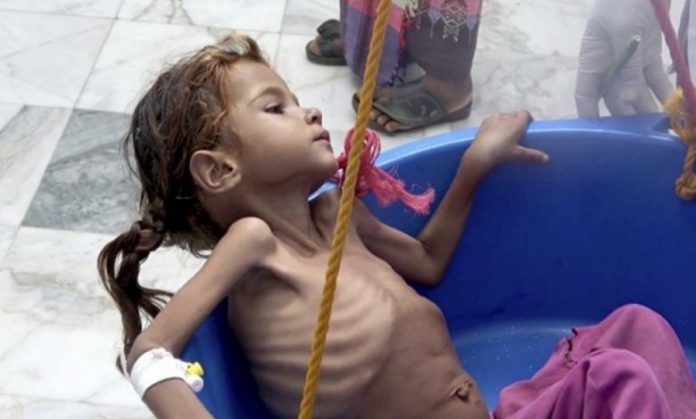 The United Nations Children's Fund (UNICEF) said that six million Yemeni children are at risk of starvation, in a country that has been at war for nearly nine years.
The organization stated in a statement that "nearly six million children in Yemen are only one step away from starvation, and they are in dire need of urgent support.
"It is time to step up our commitments with European partners to provide life-saving relief and support," she said. Early this year, the international organization announced its urgent need for $484 million to continue its life-saving humanitarian response in Yemen during 2023."
According to a report by the organization in late March, more than 11 million children in Yemen need humanitarian assistance, of whom 2.2 million suffer from acute malnutrition.
On Sunday, the World Food Program announced its urgent need for $80 million, so that it can continue to provide life-saving food aid to children in Yemen.
At the end of February, donor countries pledged $1.2 billion to the people of Yemen, to the dismay of humanitarian relief organizations, who were asking for more than $4 billion.
According to the United Nations, more than 21.7 million people (two-thirds of the population) need humanitarian assistance this year.