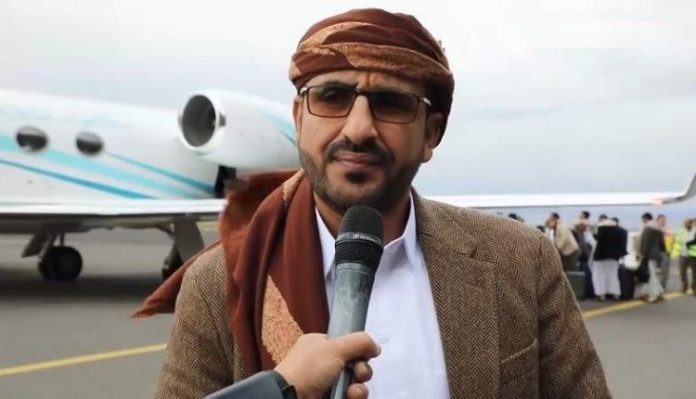 The head of national negotiating delegation, Mohammed Abdulsalam, has affirmed that peace is the first option they are working on in the current negotiations.
"We hope that the negotiations with Riyadh will culminate in progress in humanitarian files," Abdulsalam said in a press statement on Friday.
He added, "Our discussions in Riyadh come in the context of previous discussions that were held with the Saudi delegation in Muscat and Sana'a".
On Thursday evening, the National negotiating delegation, accompanied by the Omani mediator, left the capital, Sana'a, and headed to Riyadh on an Omani private plane, to complete the negotiation rounds.