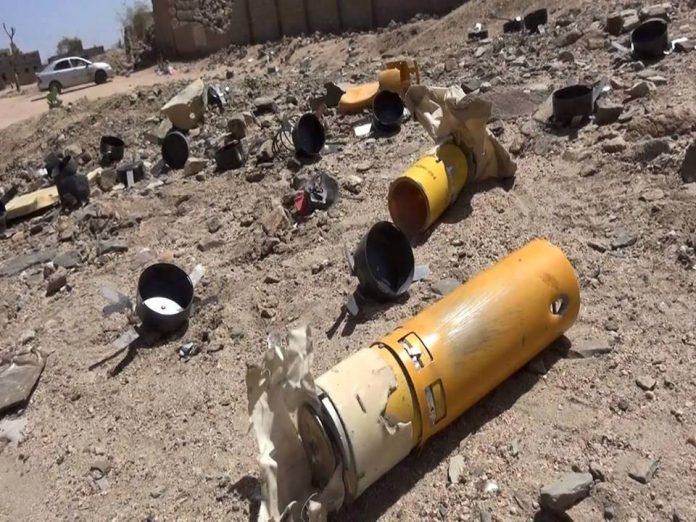 At least one citizen was killed and four others injured by explosive remnants of war in Hodeida province, western Yemen, police said on Thursday.
According to the police, the security forces received a report that the citizen, Hassan Al-Dhubaibi, 60 years old, died, and 4 of his family were injured as a result of an explosive object from the remnants of the Saudi-led coalition in Al-Hali district.
It was believed that the object was a projectile, the police added.
The directorate's police explained that the wife of the deceased reported that their son was the one who brought the explosive material into the house and did not know what it was.
The object exploded when the boy took it out of the bag he was carrying it in.
Police transported the body of the deceased to a hospital and the injured were taken to the hospital for treatment.
Police warned all citizens not to tamper with remnants of war and report to the concerned government bodies regarding them.