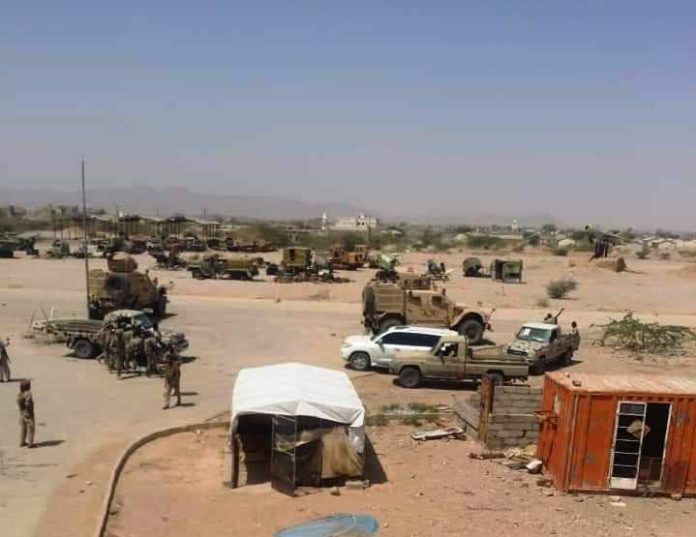 Fierce clashes erupted among the Saudi-led coalition factions in Shabwah province, east of Yemen, killing and wounding several gunmen.
Local sources said the confrontations broke out between the tribes of Al-Hadi Al-Nasiyan and Al-Magarha in Ramma area of Merkhah As Sufla district, using with medium and heavy weapons.
The clashes took place near one of the camps of UAE-backed Shabwah Defense factions, without anyone moving to stop the clashes.
The coalition has distributed large quantities of weapons to tribesmen in Shabwah, including Al-Qaeda members, which contributed to exacerbating the rebellions among the people of the province.