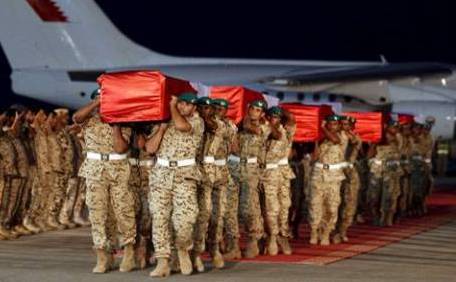 Althawra Net
Bahrain says two soldiers in the Saudi-led coalition in Yemen have been killed in Saudi Arabia.
Bahrain's military made the announcement Tuesday in a statement carried by the state-run Bahrain News Agency. It says Capt. Ahmed Mohammed Amin and Capt. Mubarak Saad al-Rumaihi were killed on Saudi Arabia's southern border.
The statement does not say when or how the men were killed. However, cross-border fire from the conflict has killed soldiers and civilians in the past.