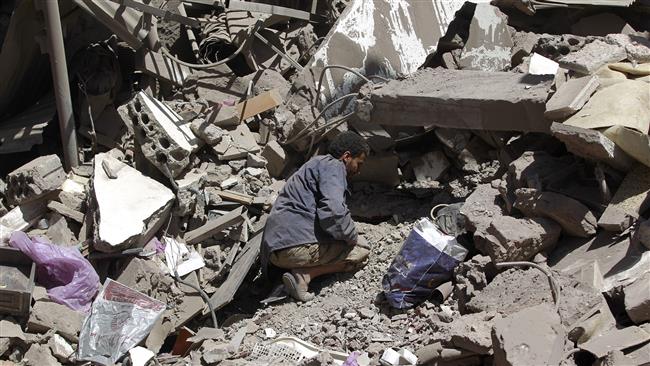 Al-Thawra Net
Today, Six civilians died by Saudi aggression air strikes in Taiz province.
A local source said " four women and two children killed, today, by Saudi aggression's air strikes that targeted a civilian home in al-thabab area."
The source added that the raids also caused many damages to homes , farms and public properties.
He also said that the aggression raids targeted a home in Baheg area causing civilians causalities and damages to neighboring homes .
He pointed out that the raids hit Habashi mountain district led to several damages to homes and public properties.
He also pointed out that the random attack caused many damages to civilians homes.