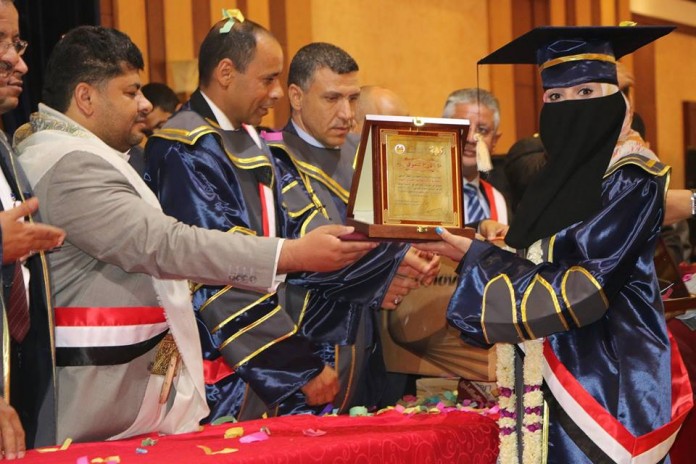 Al-Thawra Net
The Ministries of Education , Technical Education and the Supreme Revolutionary committee (SRC) sponsored the ceremony of the highest-ranking students today in al-Kubra Hall in Sana'a.
In the ceremony, the head of  SRC Mohammed Ali al-Houthi , said that the highest-ranking students gained the honor both and the education and excellence despite the aggression and hysteria of the bombing by all internationally banned weapons.
Al-Houthi added "in such occasion lets honor the martyrs of Education in Amran governorate, who were targeted by the aggression while they were working on the final tests of the high school. They are models of loyalty to work and home. "
Ministry of Higher Education and Scientific Research directed to awarded the top students  scholarships to continue their  path of success and prove the excellence of the civilization and ancient history of the Yemeni student.