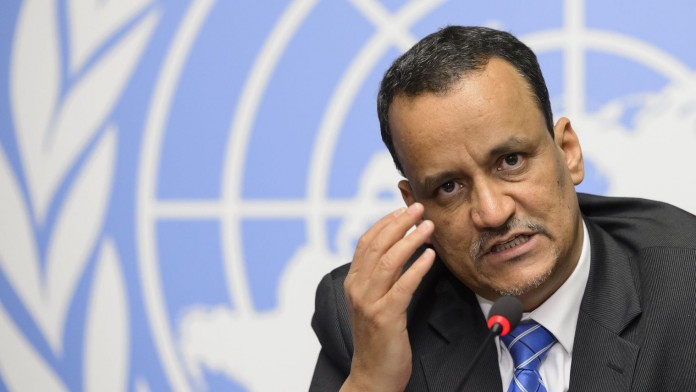 Al-Thawra Net
The UN special envoy to Yemen has announced a ceasefire will soon take effect in the impoverished country that has been on the verge of famine as a result of the year-long military aggression by Saudi Arabia.
"The parties to the conflict have agreed to a nationwide cessation of hostilities beginning April 10 at midnight in advance of the upcoming round of the peace talks, which will take place on April 18 in Kuwait," Ismail Ould Cheikh Ahmed said during a media briefing in New York on Wednesday.
The announcement comes as previous efforts have failed to put an end to Riyadh's relentless attacks that has claimed the lives of more than 8,500 people, among them over 2,000 children since late March last year.
The last ceasefire in the Arab country, introduced on December 15, was repeatedly breached before Saudis officially announced an end to it on January 2.
"The aim is to reach an agreement which will end the conflict and allow the resumption of an inclusive political dialogue," the UN envoy added.
Meanwhile, Saudi jets conducted a new series of airstrikes on northwestern Yemen Wednesday, killing at least five people while injuring six more.