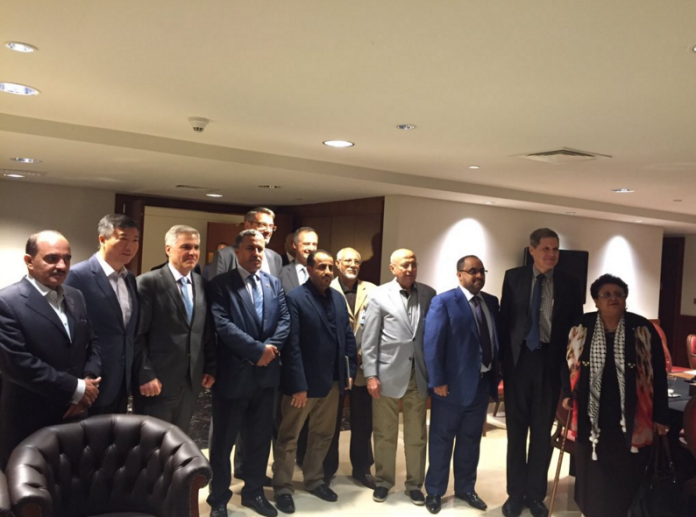 Al-Thawar Net
National delegation ( GPC and Ansarallah ) met the  ambassadors of the five permanent members of the UN security council and the Europe Union discuss the success of the  Yemeni peace talk in Kuwait that enter their fifth day.
According to khabar agency, during the meeting they discussed full comprehensive ceasefire as a first step to make the talks success.
The national delegation and Yemeni Fugitive Former President Hadi delegation agreed the       full comprehensive ceasefire  in a statements within the coming 24 hours followed with the political file .
Political source said that Riyadh's delegation hesitation about the ceasefire caused delaying the  negotiation discussion.