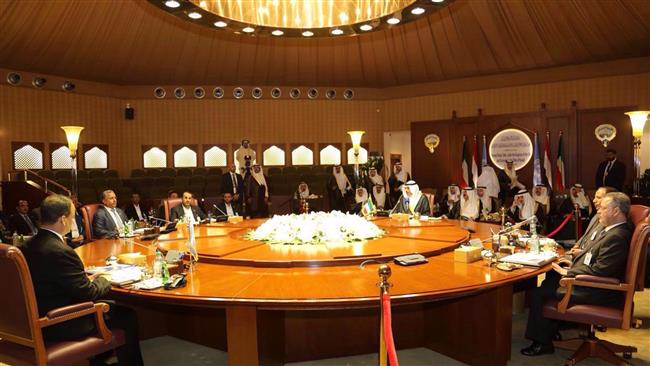 Al-Thawra Net
The Saudi-backed delegation in the peace talks on Yemen has declared its withdrawal from the negotiations in Kuwait, a new blow to United Nations' efforts to bring peace to the impoverished country.
The reason of disrupting the session was that the national delegation refused Saudi-backed delegation demand, on Tuesday, to bring  Ali Mohsen al-Ahmar, required for justice, to be the head of the suggested Military Commission in the transitional phase.
This is the second time the delegation leaves the negotiations.
Sources close to the two delegations confirmed that a session scheduled to take place earlier in the day was cancelled after the Hadi delegation withdrew.
UN Special Envoy for Yemen Ismail Ould Sheikh Ahmed said two days ago that he is optimistic about achieving a settlement for the conflict in Yemen.
Some reports indicate that the Saudi-backed delegates and Houthis were on the verge of finalizing a deal on the release of some prisoners before the start of the holy month of Ramadan in early June.