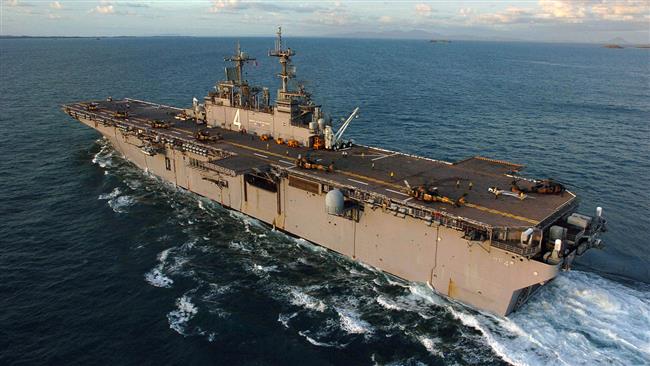 Al-Thawra Net
The United States military has deployed more than 200 US Marines in the port city of Mukalla in the central province of Hadramout, Yemeni media say.
The forces were deployed in the important seaport and oil terminal on Saturday, Yemen's Arabic-language al-Masirah news website reported.
The amphibious assault ship USS Boxer with more than 1,200 sailors and Marines as well as a group of vessels aboard were also stationed offshore in the Gulf of Aden.
Yemen's southern coast is now under the control of US troops, who are deployed to the region under the pretext of battling al-Qaeda militants.
On Friday, an Apache helicopter and six Black Hawk choppers also arrived in the al-Anad Air Base in the southwestern province of Lahij.
The deployment of US troops comes a year after the withdrawal of its forces from Yemen. On March 21, 2015, the US evacuated its remaining forces from the airbase "due to the deteriorating security situation" a day after al-Qaeda captured the nearby city of al-Houta.
Pentagon also announced on Friday that it sent a group of its commandos to Yemen.