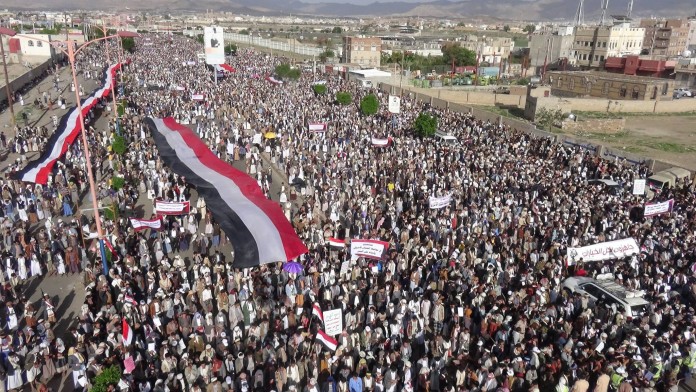 Al-Thawra Net
May 13th, Yemenis once again took to the streets of Sana'a protesting against the ongoing deadly aggression by the Saudi regime.
Protesters chanted slogans against the regime in Riyadh and its main ally the United States. They also hailed the Yemeni army and popular committees for their courage in the battle against the Saudi aggressors and Riyadh's mercenaries.
The demonstration was organized by the Supreme Revolutionary Committee of Yemen.
Saudi Arabia launched the campaign on March 26, 2015. At least 9,400 people, including 4,000 women and children, have been killed ever since.
The Saudi campaign has been meant to restore power to the resigned Yemeni president, Abd Rabbuh Mansur Hadi, who is a staunch ally of Riyadh.