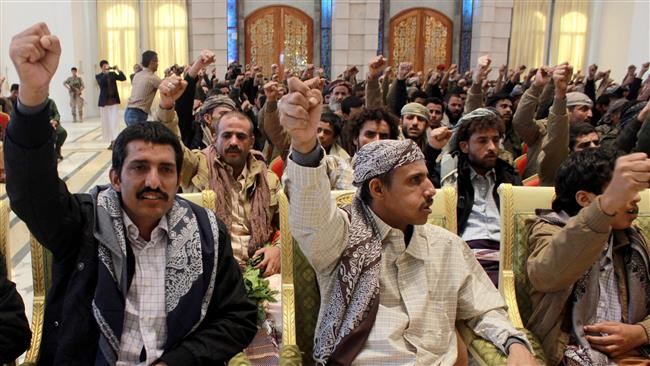 Al-Thawra Net
Yemen's Ansarullah and the former Yemeni government have agreed to carry out a major prisoner swap prior to the Muslim fasting month of Ramadan that will begin in June.
Sources from the Houthis (Ansarullah) delegation said on Thursday that 1,000 prisoners captured during the Saudi-led war on Yemen would be exchanged.
The two warring parties are expected to hand in a list of prisoner requests to the United Nations mediators within two days, the Houthi sources further said.
They added that "local committees" will be formed to speed up the process of the exchange before the start of Ramadan, which falls on June 7 this year.
Earlier in the day, UN Special Envoy to Yemen Ismail Ould Cheikh Ahmed said officials from the International Committee of the Red Cross (ICRC) had recently held talks with the two sides' delegations in Kuwait to explain its possible role in a potential release process.
The decision comes as UN-brokered peace talks in Kuwait aimed at ending a year-long Saudi aggression against the impoverished country dragged into a second month.