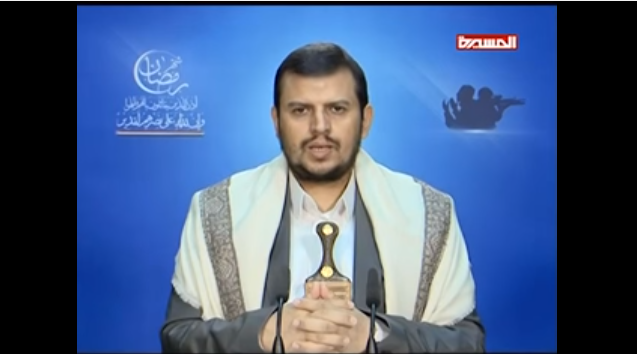 Al-Thawra Net
Leader of Yemen's Ansarullah  Abdulmalik al-Houthi has criticized the Saudi-backed delegates in the ongoing UN-brokered peace talks in Kuwait, saying they are "insincere" in his speech yesterday on al-Masirah TV .
Al-Houthi said while negotiations are underway to reach a solution and put an end to Yemen's conflict, Saudi Arabia is pressing ahead with its deadly military attacks against the country.
He lambasted Saudi airstrikes as "unjustifiable," saying a solution to the Yemeni crisis would have been at hand if the Saudi-backed negotiating team had demonstrated goodwill and exercised rationality.
Ansarullah's leader in his statement also blamed the "obstinacy of aggressors and pro-Riyadh mercenaries" for the lack of progress in the negotiations. He also accused them of indiscriminately targeting women, children and the elderly in Yemen.
Al-Houthi said his Ansarullah delegates have always followed a sound and reasonable approach during the course of the talks with the opposite side.
He also denounced the position of Ismail Ould Cheikh Ahmed, the United Nations special envoy for Yemen, as "biased."
Ansarullah's leader pledged that Ansarullah will remain steadfast in the face of Saudi Arabia's military onslaught against Yemen. Houthi praised Ansarullah members and fighters from Popular Committees as he called for unity among the Yemenis.
Saudi Arabia launched its military aggression against Yemen on March 26, 2015 in a bid to reinstate Hadi, a staunch ally of Riyadh, and undermine the Houthi (Ansarullah.(
More than 9,400 people have been killed and at least 16,000 others injured in the aggression.