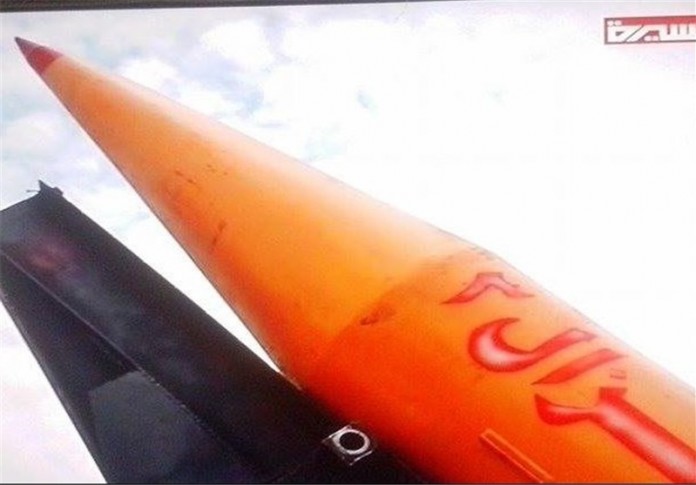 Al-Thawra –Net
Yemeni army and Popular committees lunched three ballistic missiles(Oregon Type ) targeting Saudi troops gathered in Njran , al-Joof province and Thobab area near bab al-Mandab, as well as another missile targeted a new camp in Jizan .
Military source said that the Saudi aggression air forces bombed several positions in Jizan the last days .
Yemeni forces launched al-Zilzal 3, a locally made rockets, targeting mercenaries of the Saudi aggression in the 115 camp in al –Joof province leaving dozens killed and wounded.
Al-Zilzal 3 targeted again the Saudi national guard camp in Njran inflicted heavy losses at the camp, and huge explosions followed the attack .
Earlier this week the rocketry of Yemeni army and Popular committees targeted the Saudi coalition's military operations building in al-hajaf camp in Taiz with a " Toshka " missile .
In Jawf Saudi fighters launched a series of raids on different areas in the province and artillery bombing targeted farms and houses leaving two women injured in al- Mslob district.