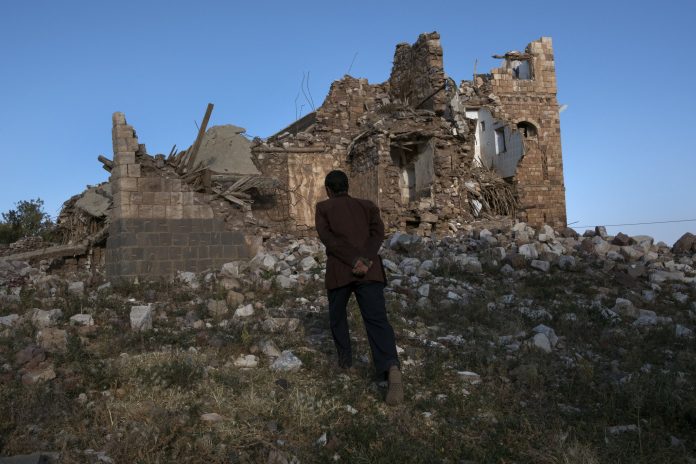 Al-Thawra Net
The American newspaper "New York Times" said that the aim of the Saudi-led coalition military strikes on Yemen since 19 months is to destroy Yemen's economy, indicating that there are U.S fingerprints role in the ongoing air raids on Yemen.
New York Times pointed out that the air raids operation focus on civil targets ; such as factories, bridges, power stations, that have no clear evidences to be used by the Yemeni army and popular committees .
The ''New York Time" said that for decade " Elaghil " factory produced  snack food (snacks), the most famous "Potato Noman," a favorite among Yemeni children, but  over the summer , a military coalition led by Saudi Arabia sent warplanes over Yemen and bombed the Elaghils' factory.
The explosion destroyed it, setting it ablaze and trapping the workers inside, The attack killed 10 employees and wiped out a business that had employed dozens of families.
"The Saudi-led coalition has bombed Yemen for the last 19 months, trying to oust Yemeni Army and Houthis , but, the campaign has sunk into a grinding stalemate, systematically obliterating Yemen's already bare-bones economy. The coalition has destroyed a wide variety of civilian targets that have no link with military actions. "the New York Times added
More over the New York Time said that Saudi –led coalition has hit hospitals and schools. It has destroyed bridges, power stations, poultry farms, a key seaport and factories that produce yogurt, tea, tissues, ceramics, Coca-Cola and potato chips. It has bombed weddings and a funeral.