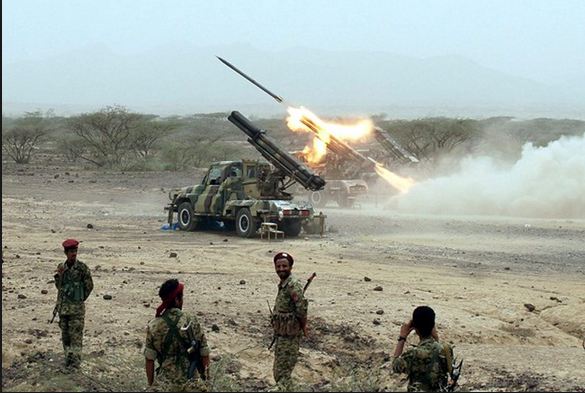 Al-Thawra Net
January 22ed, dozens of Saudi-American Mercenaries Have been killed and others were injured while they were trying to creep toward Thobab esat of Taiz province, military source said
The same source confirmed that the Yemeni Army and Popular Committees stopped an advancing creep toward Thobab, resulting the death of large number of Saudi's mercenaries and others injured.
Almasirah TV reported that "Apache operation commander of UAE aggression forces , "Hadi al-Rashidi"  injured , in addition to others mercenaries  leaders in THobab of Taiz province," .
Moreover, military source confirmed that Saudi-American warplanes launched more than twenty air strikes to back mercenaries in their creeps.