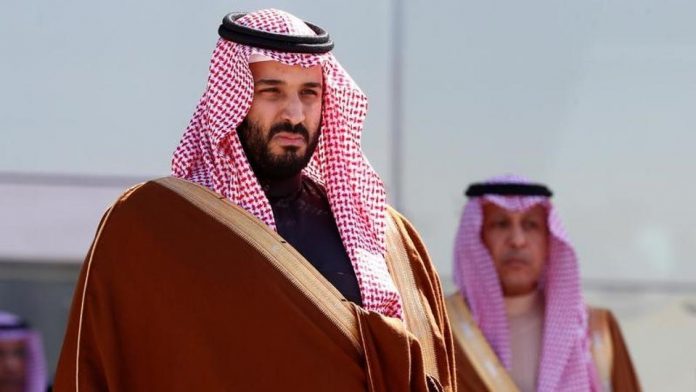 Mohammed bin Salman, named Saudi crown prince on Wednesday at the age of 31, inherits a historically conservative nation facing challenges at home and turmoil abroad.
Here are three key areas to watch as the prince becomes first in line to the most powerful throne in the Middle East.
– Yemen –
Prince Mohammed retains his position as defence minister, a post he held when Riyadh joined the war in neighbouring Yemen in 2015.
Sunni-ruled Saudi Arabia heads a regional military alliance fighting Yemen for control of the impoverished country.
In May 2017, faced with international criticism over the Saudi-led alliance's role in Yemen's humanitarian crisis, the prince said his country had "no choice" but to intervene in the war to support the Saudi-allied, UN-recognised government of Abedrabbo Mansour Hadi.
Mohammed defended Saudi Arabia's decision to fight a long war in Yemen  Under the pretext  of fighting Houthis "We could eliminate the Houthis and Saleh in a few days … but as a result thousands of our troops and Yemeni civilians would be the victims," he said.
International rights groups have criticised both sides in the war for human rights violations, accusing the Saudi-led alliance of attacking civilian targets including hospitals and schools.
Human Rights Watch in January said some of those attacks may amount to war crimes.
Amnesty International in March said Saudi arms purchases from the US and Britain were "used to commit gross violations and helped to precipitate a humanitarian catastrophe".
– Saudi economy –
Prince Mohammed is the chief architect of an ambitious plan to transform the Saudi economy by 2030 to reduce its dependence on oil and develop the private sector.
Saudi Arabia, the world's largest exporter of oil, was dealt a serious blow when oil prices plummeted in 2014.
Under the "Vision 2030" plan, unveiled in April 2016, Saudi Arabia will sell nearly five percent of state-owned Aramco — the world's largest oil company reportedly worth between $2 trillion and $2.5 trillion.
The sale would mark the first move towards Aramco's privatisation.
The plan aims to create a sovereign wealth fund worth $2 trillion, which would make it the largest state-owned investment fund in the world.
It targets an increase in non-oil government revenue six fold from $43.5 billion to $267 billion.
It aims to raise non-oil exports and boost the contribution of the private sector to gross domestic product (GDP) from 40 percent to 65 percent.
The economic plans are also aimed at bringing about tentative societal change by expanding local industry and slashing unemployment.
– Qatar crisis –
Prince Mohammed is one of the prime movers behind Saudi Arabia's decision earlier this month to isolate Qatar, accusing the gas-rich emirate of ties to Shiite rival Iran and of facilitating the financing, and function, of extremist groups.
As crown prince, and deputy prime minister, he will oversee the aftermath of what Qatar has called a "blockade" by Saudi Arabia and its allies the UAE and Bahrain.
Saudi Arabia has sealed off Qatar's only land border to the outside world and the three Gulf states have banned all flights to and from Doha.
Qatar has demanded the lifting of the "economic blockade" before agreeing to dialogue with its neighbours, but Saudi Arabia has remained unresponsive.
The Source: Hindustantimes