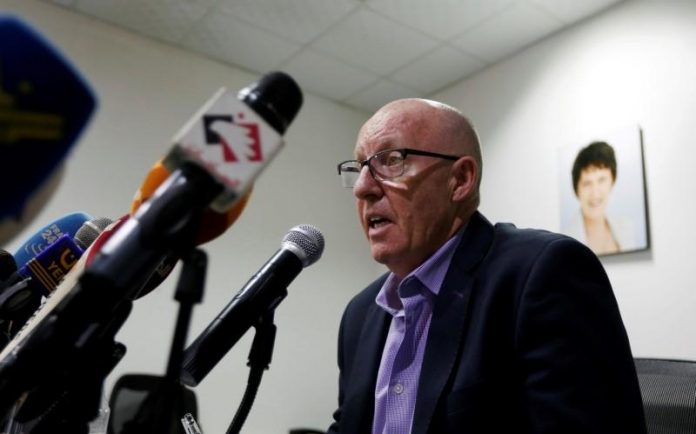 Al-Thawra Net
Foreign Minister Hisham Sharaf met the United Nations Resident Coordinator in Sana'a, Jamie McGoldrick.
During the meeting, the Foreign Minister handed over the United Nations Resident Coordinator three letters addressed to UN Secretary General Antonio Guterres, in coordination with the Ministry of Transport on the first anniversary of the closure of Sana'a International Airport which is a flagrant violation of the sovereignty of the Republic of Yemen, the International Civil Aviation Convention (the Chicago Treaty) and international human rights treaties.
The pretexts and justifications of the alliance of aggression and its mercenaries are baseless, Sana'a Airport, far from the theatre of military operations and United Nations aircraft arrive periodically without any obstacles. The lists of the flight manifests arriving at Sana'a airport during the pre-closing period were handed over to the operations room of the aggression alliance in advance before any flight, the letter said
The letter confirmed that the aim of closing Sana'a International airport is to turn Yemen into a major prison where the Yemeni people were being unduly punished, deliberately increasing and stifling their human suffering.
Foreign Minister called on the Secretary-General of the United Nations to put more pressures to reopen Sana'a airport as well as open an international investigation on the destruction and closing of airports and land and sea ports since the beginning of the Saudi-led coalition aggression against Yemen, which caused  direct damage to citizens, students, patients and businessmen, as well as direct and indirect damage to the transport sector in addition  to creating the worst humanitarian catastrophe affecting all sectors in Yemen.