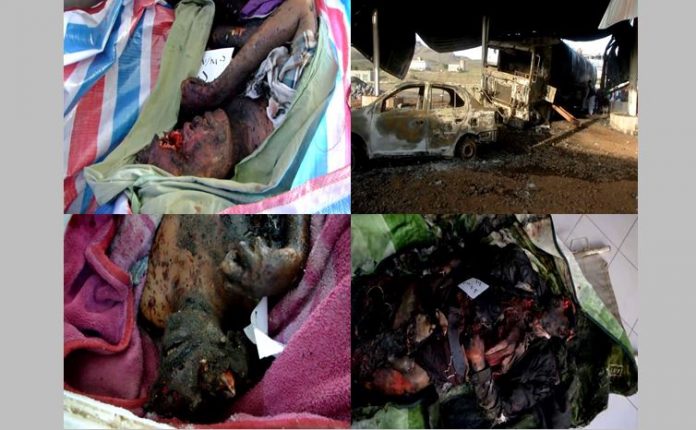 Human Rights  Ministry condemned the crime that committed directly and deliberately on a tanker laden with oil and a car for a citizens on the public road in Al-Masjid area in Beni Matar directorate in Sana'a which left Five citizens killed and others injured and damaged a large number of cars and neighboring houses .
In a statement received by the Yemeni news agency SABA, the ministry considered this heinous crime as part of a series of the most serious crimes and grave violations committed by the coalition of aggression since March 2015 and continues to commit the most heinous crimes and violations against the safe children and women in their homes .
The Ministry of Human Rights confirmed that it is monitoring and documenting all crimes and violations, including this massacre, which is no less brutal than its predecessors from the massacres committed by the coalition countries since the beginning of its aggression against Yemen.
The Ministry of Human Rights renewed its call on the United Nations, the Human Rights Council and the Security Council to come out of their long silence which all its rules and provisions were designed to protect human rights and protect their fundamental rights .