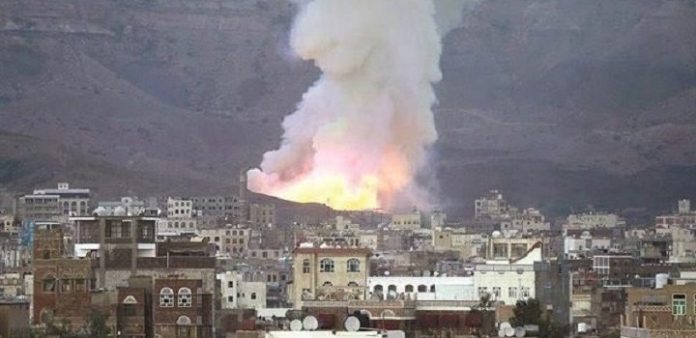 Al-Thawra Net
A military source confirmed the continuation of the Saudi-American aggression and its mercenaries in targeting citizens during the past hours .
The source told Saba that a citizen was martyred and four children were wounded and another man in a bombing of aggression mercenaries near the factory of Ghee and Soap in Taiz province .
The source pointed out that the  aggression warplanes  launched two raids on the camp of the tenth brigade in  Bagel directorate  Hodeidah province , and eight raids on Harad and Midi in the province of Hajjah .
The source said that the hostile warplanes  launched four raids on  al- Zaher directorate  in the province of Sa'ada and two raids  on  Sarawah directorate  in the province of Marib .