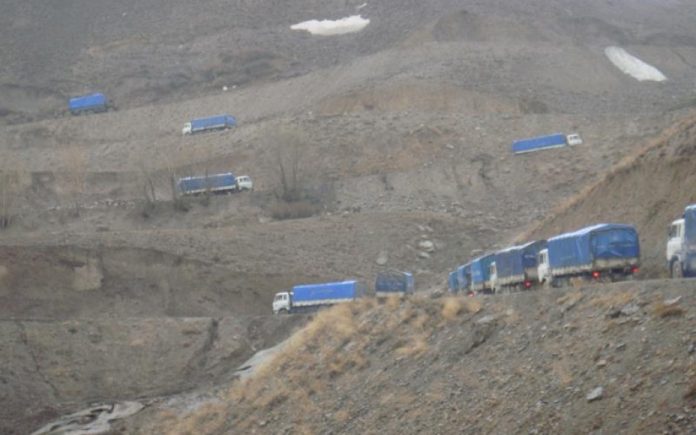 Al-Thawra Net
The Saudi-American aggression Coalition has stopped a WFP truck convoys to reach the displaced people in Sirwah district of Marib Province.
The Director of the Executive unit of the Department of IDP' camps Abdel Khalek al-Sharif, in the province said  to Saba News Agency that the coalition of aggression had rejected the World Food Program (WFP) trucks to access to poor and displaced families with a population of  2,270 families in Sirwah district .
The World food trucks were granted permission by the c security authorities on July 31, but the coalition of aggression is delaying the granting of the necessary permits, which caused the denial of aid to families for fear of the exposure of trucks to air raids, al-Sharif said
The Director General of Sirwah Directorate Meri al-Amri condemned the Saudi-led coalition aggression for not to grant the licenses to food aid convoys, pointing out that aggression warplanes impose a suffocating blockade on the directorate, targeting trucks and vehicles entering and leaving the directorate.
Al -Amri called on relief and humanitarian organizations to take serious step to alleviate the suffering of displaced people and poor families in the province which is subjected to dozens of air raids almost daily and target homes and farms of citizens and roads.