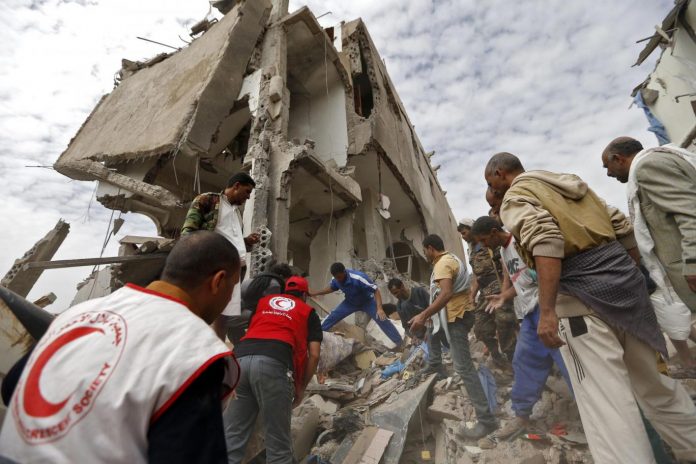 The US-Saudi warplanes launched a series of raids on the governorates of the republic during the past few hours, causing great damage to public and private property .
A military source told SABA  that a citizen was injured in an  raid on the house of a citizen in Baqam district  Sa'ada province  . The source pointed out  that the warplanes targeted  with five other raids  different areas of the directorate .
The source pointed out that the aircraft targeted the departments of Harad and Midi in  Hajjah province with 36 raids, and launched two raids on  Hodeidah International airport, as well as  targeted Asilan directorate in Shabwa .
The source said that the  aggression launched three raids on Sarawah directorate  in Marib, while Apache bombed with more than 50 rockets Ramda and Al-hthira in Jizan and bombed north of Midi desert .