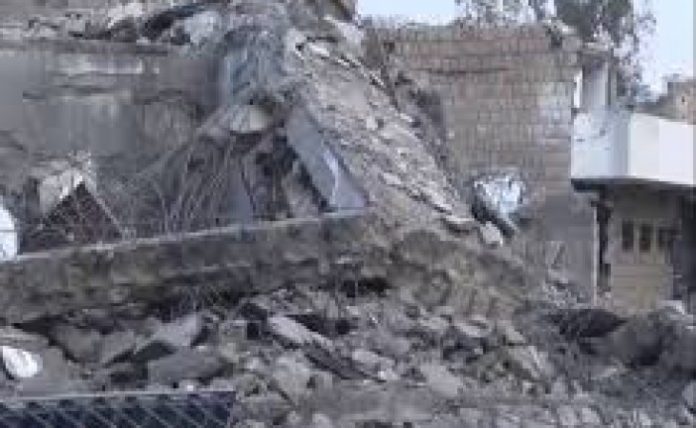 Ten civilians, including a child, were killed and wounded by air strikes, cluster bombs and Saudi artillery shelling on a number of governorates in the last 24 hours .
A military source told Saba news agency that five citizens were killed and two others were injured after four air raids on the government compound in Beit Maran in Erhab directorate  in Sana'a governorate .
The source said that a child was wounded by a cluster bomb from the remnants of the aggression in the directorate of Razih province of Sa'ada, and a citizen was wounded by an air raid on Suhar district .
The source pointed out that the aircraft launched a raid on  Alaf valley and the directorate of Suhar , three raids on  Qahza district. The warplanes launched a raid on al-Mashaga and four raids on Kataf directorate .
The source said that a citizen of Shada border Directorate was seriously injured and citizens  property damaged because missile Saudi bombardment and heavy artillery on different areas of the directorate .
Similar rocket and artillery bombardments  targeted at different areas of  Razih and Manabah districts.
According to the source, the warplanes  launched two raids on Haasil and Al-Basal hills  in the directorate of Salalah and a raid on Al-Jahleh in Taiz governorate .
In the province of Hodeidah, the warplanes  launched three raids on the directorate of al-Lhiah  and a raid east of  al-Khokha directorate .