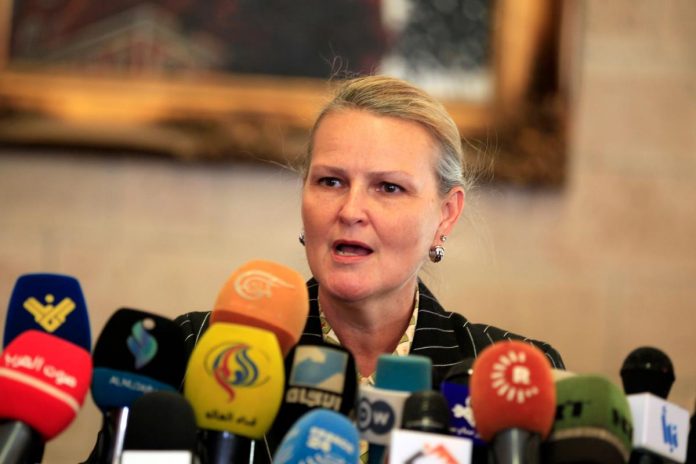 " Liz Grande humanitarian coordinator in Yemen said "Any military attack or siege on Hodeidah will affect hundreds of thousands of innocent civilians,"
In a statement received by the Yemeni news agency SABA  said " the fear of losing up to 250 thousand people everything, even their lives by a possible military attack on the coastal city of Hodeidah "
According to the statement, the United Nations and its partners estimate that up to 600,000 civilians are currently living in Hodeidah and neighboring areas .
"Humanitarian organizations have been quick to develop a contingency plan," she said . She stressed  that UN priorities contribute to ensure that 22 million Yemenis need some form of humanitarian assistance and protection .
"In addition to being one of the most densely populated areas in Yemen, Hodeidah is the most important entry point for food and essential supplies to prevent famine and repeat cholera," the statement said .
Nearly 70 percent of Yemen's imports, including commercial goods and humanitarian goods, are through the port of Hodeidah and the port of Salib, just north of Hodeidah .
"Yemen is already witnessing the worst humanitarian crisis in the world, and with so many lives at stake, it is imperative for each party to do everything to protect civilians and ensure that they get the help they need to survive," the statement said