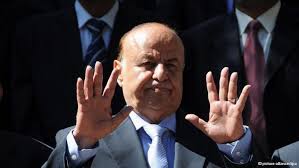 Al-Thawra Net
Sources said that the president fugitive former president, Abd Rabbuh Mansour Hadi, reportedly fled from Yemen's Aden to the Saudi Capital Riyadh on Saturday night with numbers or his cabinet ministers loyal to the US-Saudi-led coalition.
This also came amid tension between Hadi's forces and UAE-backed Troop that besieged the city of Aden by three military brigades, in which the Southern Transition Council accused Hadi of corruption.
Source confirmed that UAE forces and its paid fighters want to overthrow Bin Dhager's authorities in Aden.