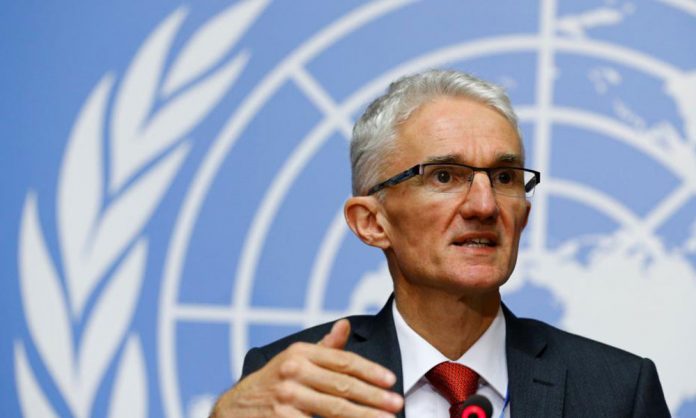 The United Nations' humanitarian official, Mark Lokoc, warned that half of Yemen's population (about 14 million people) are at risk of famine, which is now imminent .
"The task of aid agencies is huge and bigger than anything they have ever faced," Lockoc said in his address to the UN Security Council in New York .
The UN official accused the parties to the conflict in Yemen of "continuing violations of international law. He  stressed  that the real number of those facing the threat of famine 14 million people, not 11 million, according to previous estimates .
He described the scale of the disaster in Yemen as "shocking", away from the two famine cases declared in the world during the past 20 years, the first in Somalia in 2011, and the second in southern Sudan last year .
The United Nations warned that the fall in the value of the Riyal would widen the food crisis because of the inability of citizens to buy their food needs .
Lockoc called on the members of the Security Council to support the Yemeni economy and to provide  urgent assistance to save the situation and to pressure to resume peace negotiations .