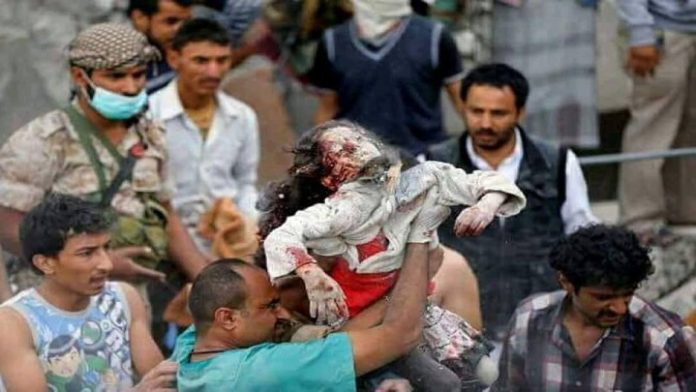 AL-Thawra Net
Oxfam called on the United States, Britain and other European countries to halt their arms sales to Saudi Arabia, which has been leading military aggression against Yemen since 2015, asserting that the aggression kills one civilian every three hours.
According to Agency France-Press, the humanitarian organization said in a statement that "since August in Yemen one civilian is killed every three hours and many others are died because of disease and hunger."
Oxfam said that according to figures collected by the Civilian Impact Monitoring Project, which is linked to the United Nations' Global Protection Group, 575 civilians, including 136 children, were killed in Yemen between 1 August and 15 October.
The non-governmental organization called on Britain, the United States and other governments are suspending arms sales to Saudi Arabia because of their no caring about lives of civilians in Yemen.
Yemen is suffering from the worst humanitarian crisis in the world because of the US-Saudi blockade and aggression that began in March 2015 and destroyed hundreds of thousands of homes, infrastructure and health, commercial and industrial facilities in the country.
Over 40,000 civilians were killed and wounded by direct US-Saudi air strikes, according to local humanitarian organizations. Hundreds of thousands of children were killed as a result of the lack of food and medicine and the closure of airports to those in need of treatment abroad under silence and international collusion with Saudi money and American influence.
This week, UN Under-Secretary-General for Humanitarian Affairs Mark Lowcock warned that 14 million people could be on famine, in the coming months in Yemen if the US-Saudi Aggression on Yemen continues.