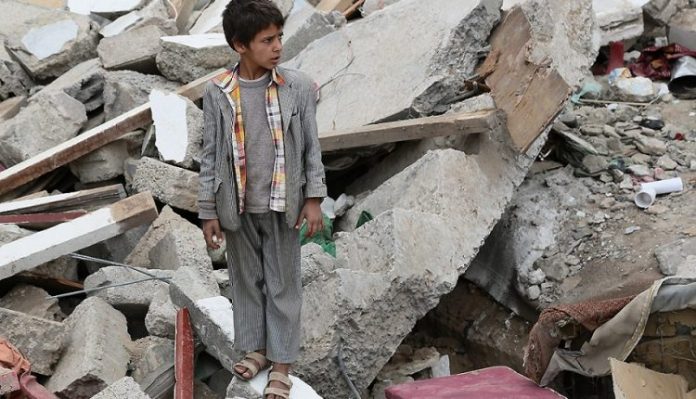 Four civilians were killed and others were wounded, including women and children, in the air raids of the saudi aggression and the bombing of mercenaries in the governorates of 'Amran and Taiz, while mercenary violations of the Swedish agreement in the province of Hodeidah continued in the last 24 hours.
A security source told Saba news agency that three citizens, including two children, were killed and two others, including two women and one child, were injured by the shelling of in Taiz province.
The source said that a citizen was killed and two others were injured by four on a  bridge at the Directorate of Qafla in the province of 'Amran.
In the province of Hodeidah, the mercenaries of the aggression continued to violate the cease-fire agreement, where the artillery shelled south of al-Thaita district .
The mercenaries targeted by more than 56 mortar shells and intensive shelling of medium weapons on the town of al-Tahita. The forces of aggression also shelled more than 25 shells in various areas east of Hyss.
The source pointed out that the forces of aggression continued to target the city of al-Drehami and destroyed facilities and buildings in the directorate.
The source pointed out that the mercenaries of the aggression bombarded with machine guns on the city of youth on the 90th Street and artillery on a number of areas of the city of Hodeidah.
The source said that the aggression launched a raid on Razih border district, while the homes and farms of citizens were hit by a rocket and a Saudi artillery on the same directorate.
A massive rocket and artillery attack targeted the houses and farms of citizens in  Baqem district.
The source pointed out that the enemy aircraft launched a raid on the directorate of Sarawah in the province of Marib.