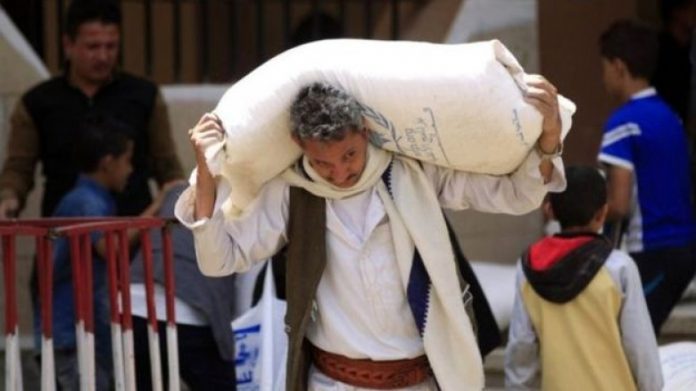 The United Nations Office for the Coordination of Humanitarian Affairs said that the humanitarian crisis in Yemen has become the worst in the world. He stressed  that it is getting worse as hunger and diseases threaten the lives of millions of Yemenis.
The UN Office issued a report highlighted the latest figures on humanitarian conditions and their deterioration in Yemen after four years of aggression.
The report said that eighty percent of the Yemeni people, or about 24 million people, need assistance or protection, of which 14.3 million are in desperate need of assistance.
"Humanitarian needs rose 27 percent from a year earlier" the report said. A UN official said that  about 70 percent of Yemen's population are starving.
The United Nations warning comes at a time when it ignores even condemnation of the practices of the aggression and its violations of all international and humanitarian laws.