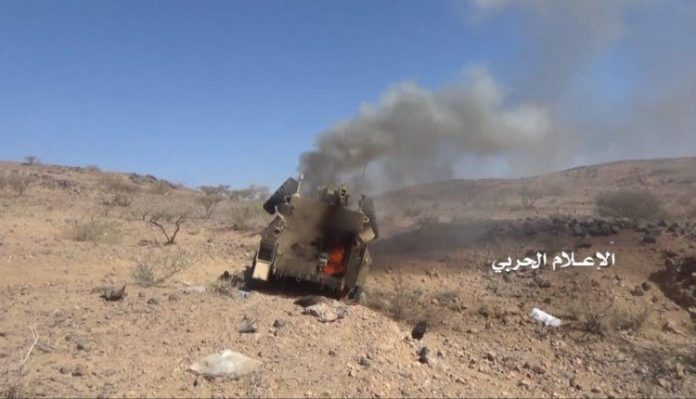 Al-Thawra Net
The Yemeni army and popular committees forces on Friday repelled four wide-scale infiltration attempts by Saudi troops and their mercenaries in the northern border of Yemen on the front of Najran, a military official told  Saba News Agency.
The official made it clear that the army foiled three infiltration attempts by the Saudi army and its mercenaries toward Rushaha and al-Tala'a areas, killing and injuring dozens of Saudi soldiers and mercenaries, as well as destroying several Saudi military equipment.
He added that the army forces repelled another infiltration attempt lasted over six hours by Saudi troops and mercenaries toward al-Shabaka area, which resulted in several dead and wounded in ranks of the Saudi army.
According to the official, Saudi warplanes, Apaches and reconnaissance planes participated in backing the infiltration attempts, which did not make any progress on the ground.