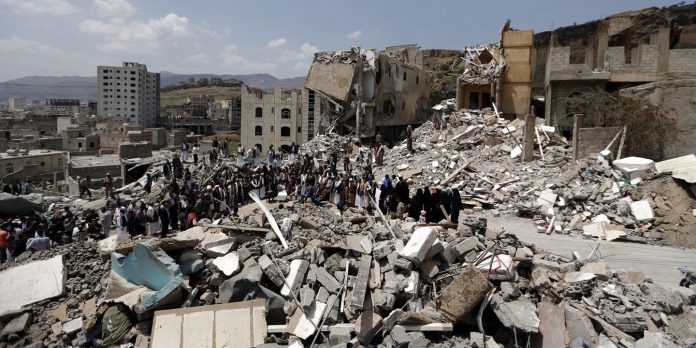 The invaders and its mercenaries continued to target populated and  residential areas by air strikes, rocket and artillery shelling and various machineguns ,that  resulted in the death and injury of four citizens and the destruction of public and private property during the last 24 hours.
A security source told Saba news agency that two women were killed and two other civilians were injured by mortar shells on different neighborhoods in the Salah district in Taiz province.
In the province of Hodeidah, the mercenaries targeted with five artillery shells and various machineguns from the direction of the north of the province of Hyss, and bombed with eight mortar shells towards the north-west of Hyss.
The source pointed to out that the invaders and mercenaries bombed  more than 20 artillery shells on the besieged city of al-Druhemi , that resulted in damage to the homes of citizens.
The forces of aggression bombarded with ten mortar shells east of the village of Al-Koei and south of the village of Al-Shajan in the outskirts of the city of al-Durhemi.
The source pointed to the destruction of a citizen car in an air raid on the region of Qatainat Baqam Directorate, which was also hit by two air raids and a Saudi intensive rocket attack and artillery.
The source said that the aggression warplanes dropped  a sound bomb near the center of Amtahani in the area of ​​the Directorate of the Directorate of the province of Hajjah.