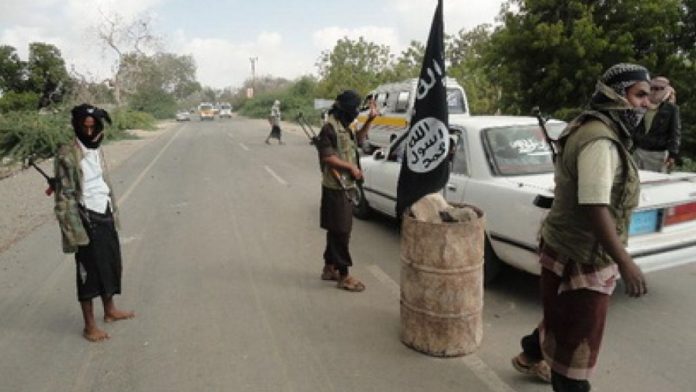 Washington Post Newspaper reported on Tuesday that the death last month of the leader of al-Qaeda's Yemen branch in a U.S. drone strike has dealt a blow to the group's ambitions, but Western officials and analysts warn that a recent escalation in Yemen's conflict could allow it to regroup to some extent. "An ideological hardcore of AQAP will always remain," said Elisabeth Kendall, a Yemen scholar at Oxford University, using the acronym for al-Qaeda in the Arabian Peninsula, as the Yemen affiliate is called. "AQAP has made strong comebacks before, reuniting its scattered fragments into an ideological whole again. This is no time for complacency."
In a 16-minute audio message over the weekend, AQAP confirmed of the death of its leader Qasim al-Rimi. The group also announced its new leader, Khalid Batarfi, a poetry-reciting veteran al-Qaeda operative often shown in videos offering religious guidance on good parenting and other subjects.
Over the past decade, al-Qaeda has bounced back a few times, regaining territory and recruits by taking advantage of security vacuums arising from the conflicts among Yemen's myriad warring factions. Now, after a relative lull in the war, fighting is intensifying in at least four provinces, including in or near areas where both al-Qaeda and the Islamic State have a presence or support from local tribes.
Saudi Arabia and Salvation government have recently engaged in their most significant efforts yet to end the war, including prisoner exchanges and a Saudi decision to permit medical evacuation flights from the Yemeni capital, Sana'a. For more than three months, Saudi Arabia had reduced its airstrikes, and the Houthis had halted missile and drone assaults on the kingdom.  But the clashes that resumed last month have prompted top U.N. officials to warn that peace efforts could implode, especially those centering on the strategic port city of Hodeida. The officials say this would worsen a humanitarian crisis already described as the most severe in the world.
In Yemen today, much of the heavy fighting has taken place in the provinces of Sanaa, Al-Jawf, Marib and Saada, according to U.N. officials. AQAP is active in Al-Jawf and Marib. AQAP, for years, was considered by U.S. officials as al-Qaeda's most dangerous branch. It was behind some of the most audacious assaults against the West. "AQAP has really focused most of its efforts on sustaining a toehold inside Yemen, attacking the Houthis and UAE-backed forces," said Peter Salisbury, senior Yemen analyst for the International Crisis Group.