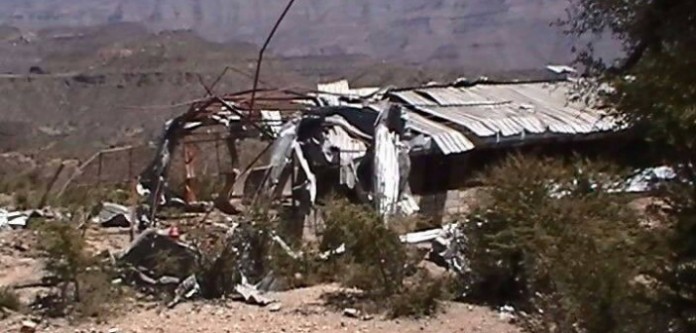 Over the past hours, the American-Saudi aggression warplanes launched more than 63 air strikes on Jizan, Assir, Al-Jawf, Marib, Al-Bayda, Hajjah, Sa'ada, Sana'a, and Amran.
A security source pointed out that the aggression launched 27 raids on the districts of Al-Hazm and Khub and Al-Sha`f in Al-Jawf, 5 raids on the Qaniya area, three raids on the Nateh district in Al-Bayda governorate, and three raids on the Nehim district in Sana'a governorate.
The source added that the aggression launched 4 raids on the district of Majzar in the governorate of Ma'rib, 4 raids on the district of Al-Malahid in the district of Al-Zahir in the province of Sa'ada, two raids on the district of Abs in the governorate of Hajjah, and two raids on the Sufyan district in the governorate of Amran.
The aggression warplanes launched 5 raids on the Al-Gharbiyyah off Asir, 4 raids on Wadi Jarah, two raids on Tawilak in Jizan, and two raids  off Najran.
On Hodiedah fronts, the forces of aggression and mercenaries continued to violate the truce agreement, as they committed more than 87 violations of the truce agreement on the Hodiedah fronts during the past 24 hours.
Among the violations of the forces of aggression in Hodiedah, the creation of two combat fortifications in 50th Street, 29 violations of artillery and missile shelling, and 56 violations of machine gun fire.