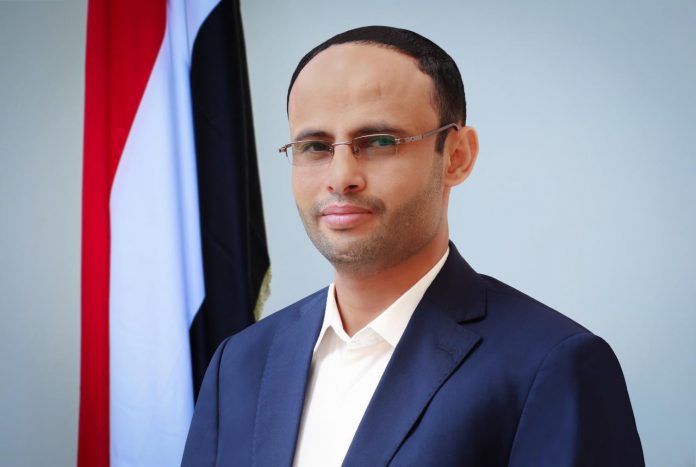 President Mahdi Al-Mashat praised the great achievement of the security services, in cooperation with the Security and Intelligence Service, in arresting the perpetrators of the assassination of the Minister of Youth and Sport  and Secretary General of the Al-Haq Party.
President Al-Mashat expressed his thanks and gratitude to all leaders and members of the security services who reaffirmed their high vigilance and speed in resolving the most complex issues in record times and thus proved that they are the watchful eyes to protect the Yemeni People, their security and stability.
President Al-Mashat stressed that the Islamic nation's enemies must realize that the security services will strike anyone who seeks to undermine the security and stability of the homeland and the citizens, indicating that the time for registering the case against an unknown has passed.
On the other hand, President Al-Mashat called on all Yemeni People to gather in a large and honorable gathering in various squares to celebrate the anniversary of the Prophet's birthday to deliver a message to the enemies of the Islamic nation with the close association of the Yemeni People with the Prophet Mohammed.