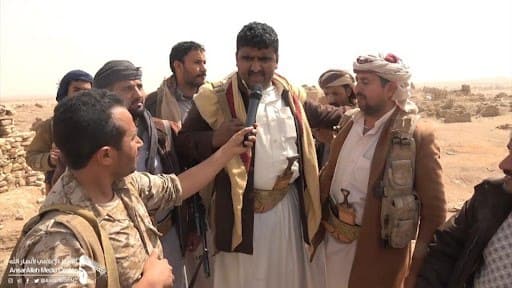 Marib governor, Ali Mohammed Tua'iman, visited on Tuesday the frontlines and several security points in Mahlia district of Marib province.
During his meeting with the crowds of the district's sons, the governor praised the honorable stances of the tribes of the province and their rejection of the Saudi-led aggression  and its mercenaries' plots targeting the Yemeni people.
He stressed the importance of unifying efforts to maintain security and stability of the province , as well as to confront the coalition cells.
Tua'iman inspected the conditions of the security men stationed at the security points in the district, noting their steadfastness in positions of honor and heroism to maintain security, stability and public tranquility.