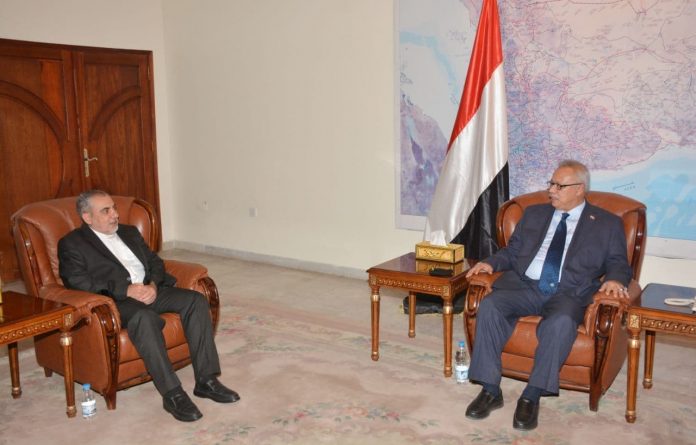 Yemeni Prime Minister Dr. Abdulaziz Saleh bin Habtoor has on Saturday met with Iranian Ambassador to Yemen, Hassan Erlo in the capital Sana'a.
During the meeting, they discussed the aspects of cooperation between the two brotherly countries and ways to develop them in political, cultural and media fields.
Dr. bin Habtoor praised the stances of the brothers in Iran in support of the Yemeni people in their current ordeal.
The Prime Minister renewed his congratulations to the Iranian leadership, government and people on the success of the presidential elections, which had a great impact on the regional level, especially the axis of resistance.
He valued the ambassador's activities in the service of brotherly relations and steps to work in partnership with the relevant ministries.
For his part, the Iranian Ambassador praised the depth of the historical brotherly relations between the two brotherly countries, confirming that Iran will continue to stand by the Yemeni cause until the establishment of a just and comprehensive peace.
Erlo explained that the strategic location of the Republic of Yemen and its natural resources made it the object of ambitions and targets for the colonial countries of the West and their allies.