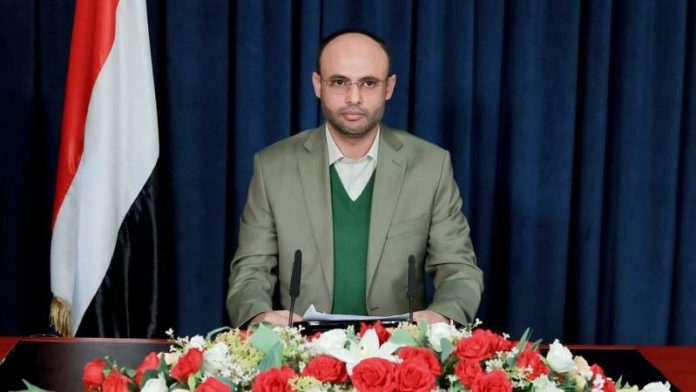 Yemeni Military Media broadcast scenes documenting significant territorial gains made by the Yemeni Army and Popular Committees in the strategic Marib province, seizing control over large swaths of territory between Al-Zaghn area and Kofal camp, up to the Marib Dam in Sirwah district, west of the province.
The Military Media presented the four stages of the military operation dubbed Fajr Al-Intisar. The first stage from the path of Al-Zaghn and controlling the mountains of Safina, Aftis, Al-Arim al-Abyad, Al-Aseedah and the hills and sites surrounding those mountains, up to the strategic Kovel camp.
As for the second stage, it documented the scenes of the continuation of progress, securing Tabab Al-Jamal, Kofal and Al-Zubayr, cutting its supply line, liberating the village of Hashid and securing all the sites adjacent to the strategic Kovel camp, in preparation for its storming.
In the third stage, the scenes showed progress towards the strategic Kovel camp and securing it from all directions, cutting its supply lines, all the way to the strategic hill of Hama Amer, and liberating a wide geographical area towards the asphalt line leading to Marib city from Al-Mushajah, leading to Al-Zour village.
In the fourth stage, progress continued towards the Najd Mountains, Al-Manjura Village, Wadi Dhanna, Al-Hafaa Mountains and Al-Hosn, securing the Al-Zour village, liberating the sites overlooking the dam and controlling it.
The Yemeni Military Media indicated that the Army and Popular committees launched the operation from several main tracks, from which sub-tracks branched. They began by monitoring the locations and gatherings of the forces of the US-Saudi aggression and mercenaries. With the participation of various military units, the Army and Committees began to carry out the prepared plan.
The scenes documented the targeting of gatherings and locations of mercenaries with artillery and missile shelling, which resulted in direct casualties in their ranks.
Documented scenes showed the Army and Committees advancing towards the sites and hills controlled by the forces of aggression, to engage them from close distances and incur human and material losses.
Yemeni Military Media scenes showed the destruction, damage and burning of a large number of aggression's armored vehicles.
The warplanes of the US-Saudi aggression tried to obstruct the progress of the Mujahideen with dozens of raids, some of which targeted the homes of citizens and public roads, the scenes showed the steadfastness and courage of the Yemeni fighters.
The scenes revealed part of the aggression's exploitation of children and youths, bringing them to the fronts, officially pulling them into battles.
In addition, it displayed a large amount of various weapons and ammunition seized by the Army and Committees during the stages of the operation, indicating the heavy loss suffered by the US-Saudi aggression.