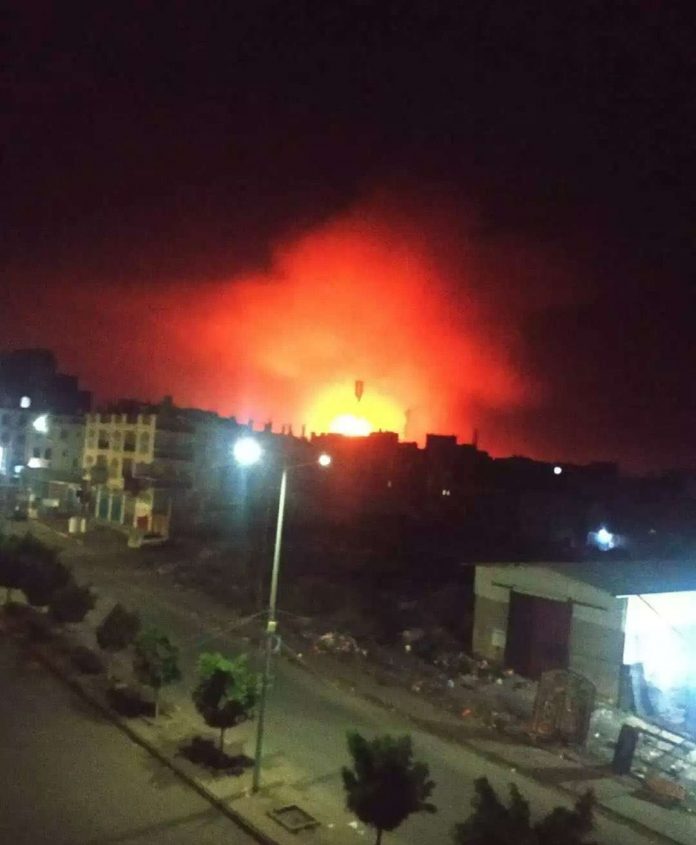 A number of houses were damaged in some areas in the capital, Sana'a, as a result of the raids launched by the US-Saudi-Emirati aggression late Wednesday and at dawn Thursday.
Almasirah Net correspondent reported that several houses were damaged and people panicked, especially children, as a result of aggression's air raids that targeted Bab Al-Yemen area in Al-Safia district, and food stores in Al-Hasaba area in Al-Thawra district.
The US-Saudi-Emirati aggression launched a series of raids on the capital late Wednesday, including six raids on the vicinity of Sana'a International Airport, and two raids targeting the hygiene project in the Aser region.
In Hodeidah Governorate, the US-Emirati aggression launched four raids on the city, with no reports of civilian casualties until now.
The US-Saudi aggression continues to target neighborhoods and populated areas and destroy the infrastructure and capabilities of the country, in light of a suspicious international silence.