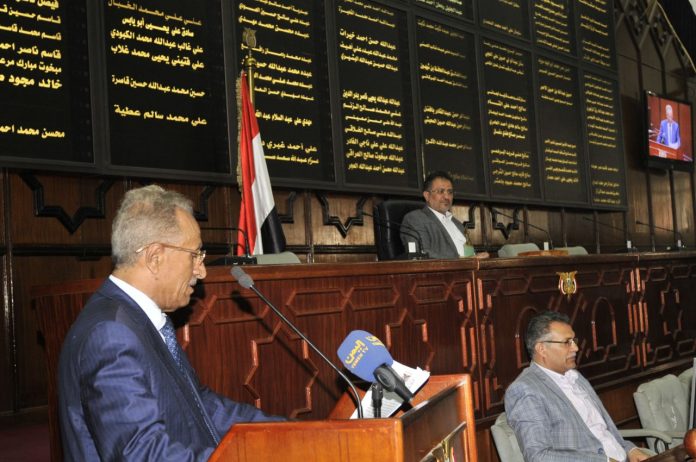 The Parliament, in its session Monday, condemned the direct bombardment carried out by the Zionist entity on Damascus International Airport, which resulted in the suspension of flights and damage to the airport.
The Parliament members expressed their full solidarity and support for the brothers in Syria, in the parliament, the leadership and the people, in the face of the imperialist and Zionist-American plots against the Syrian people.
They deplored the Arab silence and the shameful inaction of the countries rushing to normalize with the enemy entity, noting that if it weren't for the regimes of humiliation and shame, this entity would not have been stubborn and persisted in aggression against the Arab peoples in Palestine and Syria.
The Parliament called on the free Arab and Islamic parliaments and the world to condemn the attacks carried out by the Zionist entity, calling on the sons of the Arab and Islamic nation to stand by Syria in the face of the arrogance of the Israeli occupation and behind it the forces of global arrogance, America and Britain.