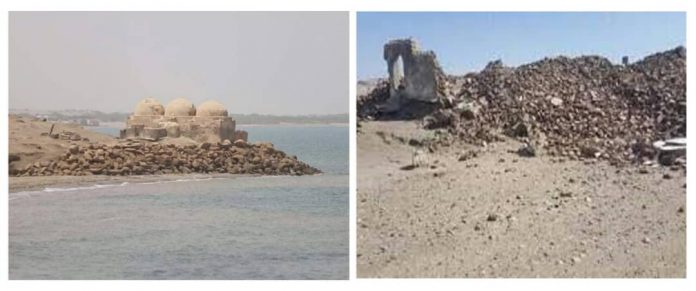 Tribal sources in Shabwa revealed, on Thursday, the causes of the explosions that shook different areas of the oil province.
The sources reported that the "Giants" forces carried out a campaign to blow up monuments in separate areas of the governorate, by using explosive devices underneath them.
Among the monuments that were blown up was the tomb of Wali Abdul Rahman bin Omar Badas in the coastal region of Arqa.
The targeting of shrines is one of the Giants' approach, which targeted dozens of ancient monuments on the West Coast while they were there