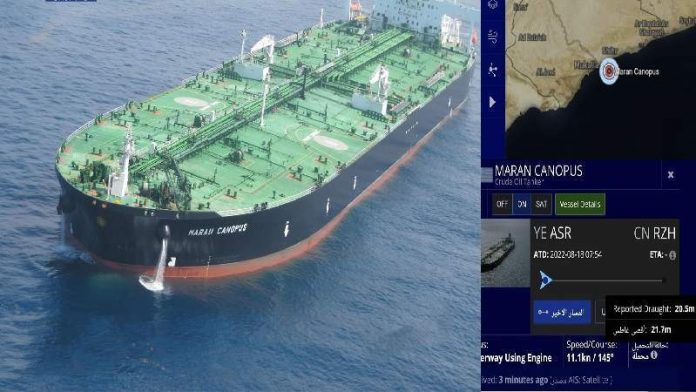 A source confirmed that the giant ship MARAN CANOPUS, which departed yesterday from the Dabba port in Hadramout governorate, looted nearly two million barrels of crude oil.
The source explained that the giant ship had arrived on August 6 at the Dabba port, and loaded nearlytwo million barrels of crude oil, with a total value of $200 million, according to stock exchange prices.
The source pointed out that the looting of Yemeni crude oil comes within the series of organized looting by the aggression and its mercenaries of crude oil revenues and Yemen's wealth, and their continued cutting of state employees' salaries for more than six years.
According to the navigational websites, this ship is heading to the Chinese port of "Richao" to unload its cargo.